Cơm Từ Thiện / Charity Lunch

Hội Thánh Cơ Đốc Phục Lâm Trung Ương tại Việt Nam vẫn tổ chức những bữa cơm từ thiện vào trưa Chủ nhật hàng tuần trong khuôn viên nhà thờ cho những người cần giúp đỡ quanh vùng. Những hình ảnh dưới đây ghi nhận sinh hoạt này vào Chủ nhật 5/10/09 vừa qua. Ảnh của Monalissa.
The Seventh-day Adventist Headquarter Church in Viet Nam has been serving charity lunch on every Sunday for the needy people in the neighborhood. Last Sunday, May 10th, 2009 they had a great turn out with about 200 meals served. Images were captured in the lens of Monalissa.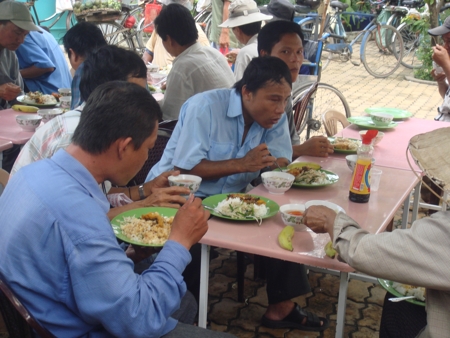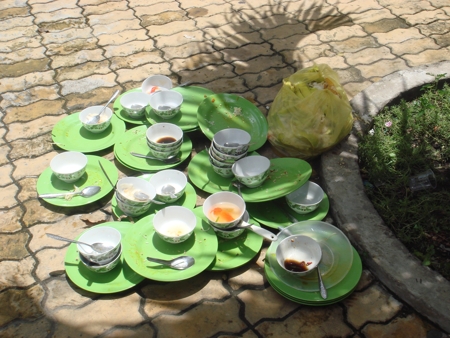 Và đây là những người đã hy sinh ngày Chủ nhật của mình để đóng góp vào chương trình Cơm Tình Thương, làm ấm lòng khoảng 200 người đã tìm đến sự giúp đỡ ngày hôm ấy.
Here are the people from the church who sacrificed their Sunday to participate in the charity meal program. Their hard work warmed about 200 battered hearts seeking help that day.